The Layout
As shown on the first page, we already have a layout.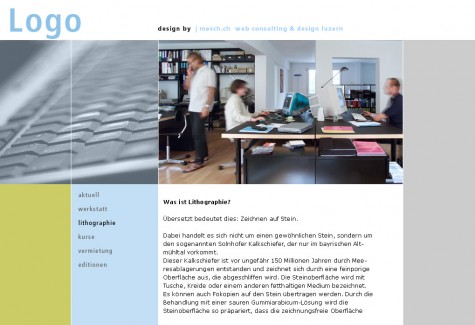 The tutorial uses this layout, but most instructions are valid for other layouts as well. If you already have your own layout, html- and css-file. Use it!
But if you don't have one, get the sources of the demo layout here:
Beispiellayout
The layout has three parts, the logo, a picture and the content which splits into a menu and some text: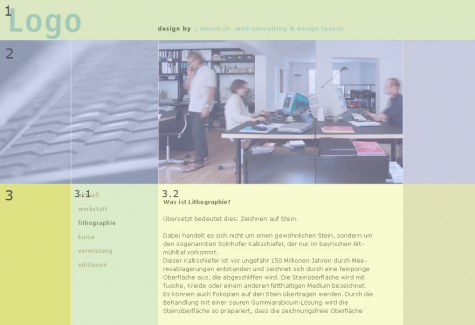 The HTML structure looks like this: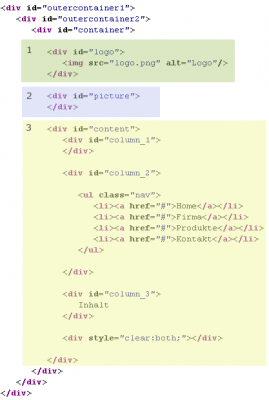 We want to make sure, that we can add an "autonav" block and some "content" using Concrete5. We therefore create two editable areas.