Installation
We created all the files we need, now it's time to install our theme.
To do this, we copy the folder with all the files into the folder "themes" where we installed concrete5:

Just one more step to go! Go to the dashboard, open the page "Pages and Themes":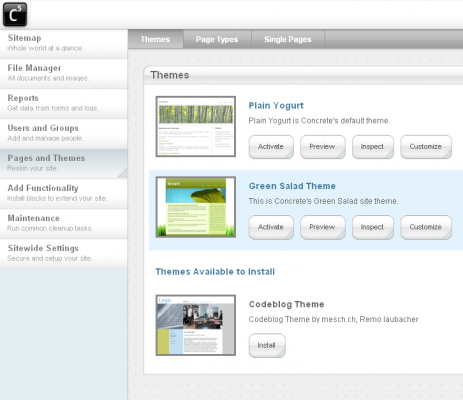 Click "Install" to install our theme and wait to get a confirmation. If you want to use the new theme as your default theme – hit "Activate" and you're done! asst werden.
You can download the complete theme here:
codeblog
Good luck!