Concrete5 Custom Templates DEUTSCH
The Content Management System Concrete5 supports custom templates for existing blocks. Using this feature enables you to modify the layout of the core elements, without actually touching the core, which offers you an easy to way to modify your layout if css isn't enough.
In this tutorial we're going to modify the "page list" block. The page list block is quite handy to create a list of sites. Just add a new sub page and the page list block will display it. Could be used for a news list. I already created a list for this tutorial. It looks like this: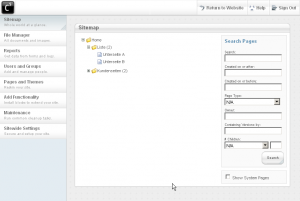 The sites "Untereite A" and "Unterseite B" should be part of a list. To achieve this, we'll add a page list block to the parent page: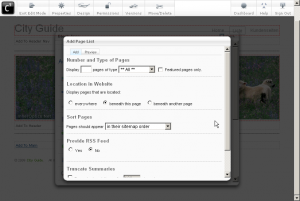 We just created a simple list: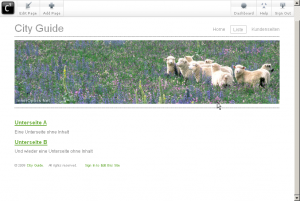 The layout isn't perfect, but we can modify the CSS! But what if we want to add a thumbnail? CSS isn't enough anymore and we need to create a custom template!