Concrete5 offers you a lot of blocks you can add to your page. But sometimes you might want to have a certain block on every page. How do you do that?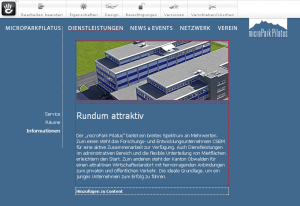 There are two possibilities!
Page Defaults
Concrete5 has a feature called "Page Defaults". You'll find it in the dashboard: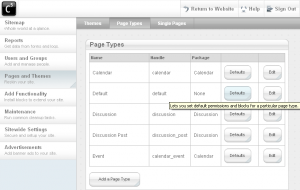 By clicking on "Defaults" you'll able the "Page Type" instead of a simple page. When you add a block there, it will appear on every new page you add. If you click on a block while you're editing a "Page Type", you'll see this menu: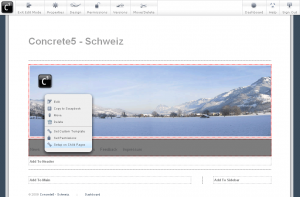 It's quite handy as it makes it possible to deploy the blocks you've just added to the existing pages. It's probably still easier if you add the blocks to the page type before you create all the pages, but that's up to you.
If you add your default blocks using this method, they'll be editable by the users unless you use the advanced permissions model. Using the advanced permission model is fine, but sometimes too complicated for a small page. What if you want to make sure every page contains a navigation without using the advanced permission model? Go to the next page!