Due to limited time I wasn't able to write new articles for codeblog. This time there's not going to be much text, just a free block which you can use for your site.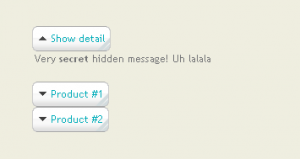 Dialog
The following screenshot shows you the dialog you can use to enter the information related to the expand block. There's a special feature which I haven't seen before – you can select the template while adding a new block. No need to open a second dialog!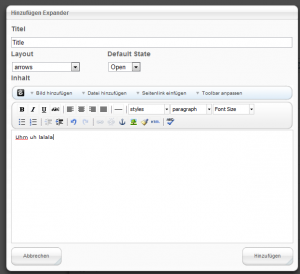 Updates / Contribution
If you have some nice arrows/layouts. Please contact me! I'd be happy to add them to this block which we could later publish on the Concrete5 Marketplace once it contains a few nice layouts!
Download / Installation
Extract the zip file into /blocks/ and make sure you keep the directory "remo_expand". It's not a package yet and therefore must be extracted to blocks and not packages!