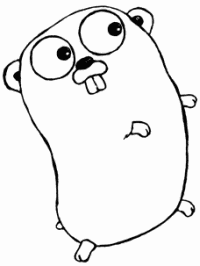 You might have seen my previous article about creating executables without dependencies http://www.codeblog.ch/2011/06/statically-linked-linux-executables/. While I still try to focus on Oracle and concrete5, there's often a situation where I have to build a small, portable and fast tool. I didn't look at something specific, I rather tried several solutions and now it's time to add another language to this list.
Google created Go a while ago and released version 1.0 at the end of March 2012. Some might wonder why Google created yet another new language. You can find the official answer here: http://golang.org/doc/go_faq.html#What_is_the_purpose_of_the_project. To me the most important things worth mentioning are:
Fully garbage-collected
Support for concurrent execution and communication
Doesn't need a virtual machine like JRE
Construction of system software on multicore machines
This doesn't mean that Go is restricted to those things, you does a lot more but when comparing it to Java and other languages, these are a few major points of interest. I've run my experiment on a freshly installed Debian 6.0 operating system. My favourite distribution as it's small and efficient, I can't give you instructions for Fedora and other system but if you're familiar with some of the basic libraries for your distribution, it shouldn't be too difficult to get Go up and running.