Your own site with your own layout – you want to be unique, don't you?
This tutorial will show you, how you can create a Concrete5 Theme within a few minutes.
You should have basic HTML and CSS knowledge. PHP experience isn't required, I'll explain all the PHP code.
In this tutorial, I'll start with a photoshop file which I already converted to and HTML/CSS file. If you don't have one yet – find, build or download one before you continue.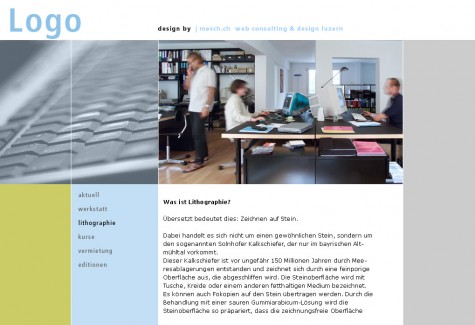 Elements of a theme
A little overview of all the elements you'll find in a theme: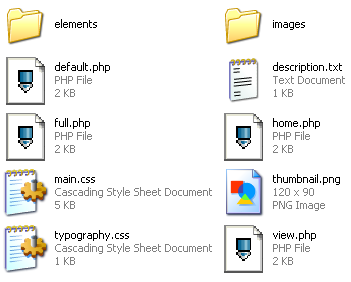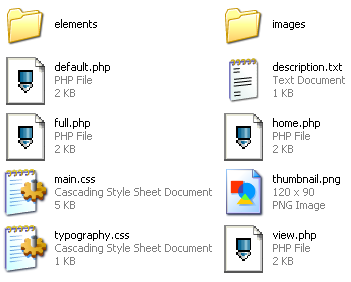 elements – Die directory contains the elements for a template like the header and footer
images – Sometimes, you'll put pictures, like a background image, into a theme which you can't edit. Save them here
default.php – This is the default file, for pages without a specific page type
description.txt – Put the name and a short description in this file, just needed to make sure you'll recognize your theme in concrete5
full.php – Same as default.php, but this one is used by the pages of where you selected the page type "full"
home.php – Another layout for page type "home"
main.css – Save all your CSS rules in main.css
thumbnail.png – An icon with the dimension 120×90 pixels which shows your theme
typography.css – A second CSS with is used by the wysiwyg editor
view.php – the layout for "single pages".
All the files of your theme will be saved in a directory. This makes is quite easy, to copy a theme. You can install a theme by copying a directory and a single click in the dashboard.