Add auto_nav
Even if there's an area called "Menu", I'm going to add my auto_nav Block to the area called "Content". This isn't because of a technical reason, I simply need more space for a drop down navigation: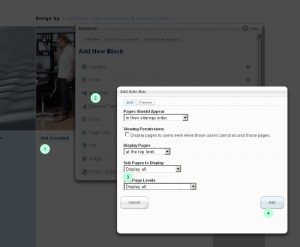 1 – Click on "Add To Content"
2 – Select "Auto-Nav"
3 – Select "Display all" twice
4 – Add
We now have a navigation block that automatically add new menu items, if there's a new page. Nice to work with, but looks ugly: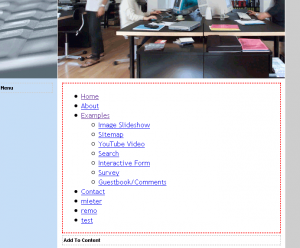 We need some style!