UPDATE November 2011: There's another drop down tutorial using the SooperFish plugin, check out this page http://www.codeblog.ch/2011/12/concrete5-sooperfish-drop-down-navigation/
A website needs a navigation. If you just started using Concrete5 you'll realized that its navigation block looks simple but sometimes isn't. Especially if you want to customize the look beyond css styling. I'm going to show you how to do great an reusable drop down menu with concrete5.3+.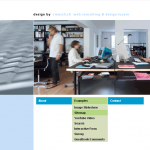 Theme
You can use the default theme, other anything you want. In this tutorial, I'm going to use the theme which I wrote for this tutorial: http://www.codeblog.ch/en/2009/01/concrete5-theme-erstellen/
It doesn't matter what theme you use, as long as there's an editable area where you can put your navigation.
When you set up a new site and a new theme, it usually looks pretty empty, unless you've added some block using the page defaults. In my case, a newly added page looks like this: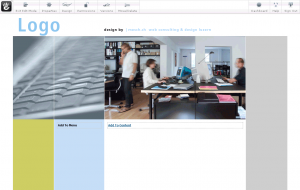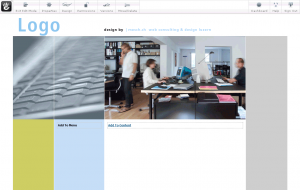 Pretty boring I know! Time to add some stuff